Welcome to our web site!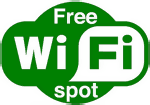 We offer you accommodation and catering services in new Guest house LÚČKY** and for families with children accommodation in Apartments Lúčky 30. We provide these services in the village Lúčky under the massive Veľký Choč (1608 m).
We are looking forward to your visit and hope you will have a pleasant holiday.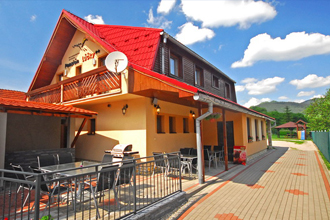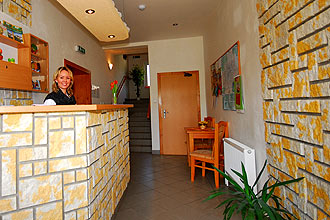 The Village Lúčky
The accommodation is situated in the village Lúčky, right in the geographic centre of region Liptov, near Thermal Park Bešeňová.
In the village Lúčky you can find thermal spa "Liptovské liečebné kúpele". Very famous and attractive is waterfall and travertine. We would like to recommend you visiting folklore festival "Dolnoliptovské folklórne slávnosti" that take place in amphitheatre "Markuška" under the mountain Veľký Choč in July. In this place is situated also a ski lift. During summer it is possible to do mountain climbing, tourism, cyclotourism, gathering mushrooms, swimming in natural mineral little lake Kalameny (1,5 km).
Print web page